---
---
Monday, November 21st
Early Dismissal at 1:45 for all students
Parent Teacher Conferences
Book Fair Open
---
Tuesday, November 22nd
Early Dismissal at 1:45 for all students
Parent Teacher Conferences
Book Fair Open
---
Wednesday, November 23rd
Early Dismissal at 1:45 for all students
Parent Teacher Conferences
Book Fair open until 9:15 AM
---
Thursday 11/24, Friday 11/25 & Monday, 11/28
School Closed
---
Appropriate Outerwear for Outdoor Recess
It's that time of year to note that students will go OUTSIDE for recess when the temperature is 20 degrees or above (real feel), weather permitting. Please make sure they are prepared to be outside with hats, gloves, scarves, and winter-weight jackets!
---
Parkland High School proudly presents Shrek The Musical Jr. November 18-20, 2022.
The show has a four-performance run: November 18th at 7:00pm, November 19th at 3:00pm and 7:00pm, and November 20th at 3:00pm. Admission prices are $12 for adults and $10 for children/students/seniors (65+). Tickets are on sale now. They are only available through our ticketing partner, https://www.showtix4u.com/event-details/67108
Inclement Weather / Early Closing Information / Snow Day Guidance for Students
Building Readers English - Dec 22
Building Readers Spanish - Dec22
---
NOTICE REGARDING EARLY DISMISSAL DAYS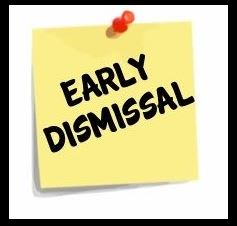 Due to Parent/Teacher Conferences on Thursday 11/17, Friday 11/18, Monday 11/21, Tuesday 11/22 and Wednesday 11/23 the school day will end and all students will be dismissed at 1:45 pm each of these days.
Parents should expect their child's bus to arrive 1 hour and 45 minutes earlier than a normal school day. If you transport your child home from school, please arrive at KV by 1:45pm.
---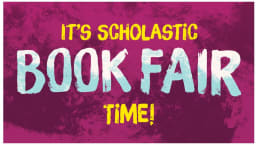 The Scholastic Book Fair opens next week. Students will visit the Book Fair during their regular Media Center time. Parents who wish to shop can visit the fair on Thursday, 11/17, Monday 11/21 and Tuesday 11/22 from 2 to 5 pm. Flyers will go home with students next week.
Click HERE to view the book fair flyer
Click HERE to view author & book highlight videos K-3
Click HERE to view author & book highlight videos 4-6
Click HERE to view our Scholastic homepage
---
Community Thanksgiving Dinner at Schnecksville Fire Company - complete details here
---
---
Our Lost and Found collection is growing daily. Please remember to label your child's belongings with their first and last names. If your child is missing anything, please take a moment to check the Lost and Found which will be moved to the School Lobby on all conference days.
---
---
KV PTO Messages
Please consider helping with Holiday Shoppe!
https://www.signupgenius.com/go/30E0B4CA4AA28A20-holiday16